To prevent unwanted clutter in this board regarding skin suggestions , as well as to promote the suggestions of new skins and all ideas relating to skins, i decided to compile a list of skin suggestions that have been suggested as well as create a hub for where suggestions can be given. If i missed a suggestion that has been found in a different thread please let me know. Keep in mind some suggestions have been avoided purposefully.
This thread is also not only for compiling previous suggestions, for as stated before, it is also to promote new skin suggestions to the game and act as a skin suggestion hub. By this i mean that if you have any skin suggestions, please feel free to post in this thread, as to avoid creating new skin suggestion threads(for all types of skin and cosmetic suggestions including lobby icons). Skin suggestions also delve into the realm of innovation and ideas, such as relating to new ideas on how skins should function and etc. However this is not a place to flame but rather a hub to discuss topics relating to skin suggestions in a civilized way with the intent to benefit the cosmetic and skin aspect of the game.
To ensure that only quality suggestions are present in the masterthread list, it is encouraged that players choose to provide feedback to skin suggestions that are presented in this thread. Keep in mind that any skin suggestions that are deemed in anyway maliciously offensive or trolling will be removed or ignored.
Also it is advised that you showcase a picture of your suggestion as well, as the suggestions will feature their own pictures in the masterthread. Feel free to advise alternative pictures or create your own to the ones currently in the masterthread.
Essentially everything relating to skins and cosmetics should preferably be placed and discussed here.
I personally gathered pictures for the suggestions that did not have any in order to give the viewer an interpretation of the suggestion. I do not own or take responsibility for any of the pictures presented.
Note that the OP list only pertains to character skins currently, but will expand to other skin categories such as pets, houses etc, if the community requests and suggests them. For the meantime, I encourage you to post all skin suggestions in this thread, including pets,houses, lobby icons and etc, and it will be added to the masterthread in due time. And if more discussions relating to skin suggestions(not characters but innovative functional ideas regarding skins) are present, I will create a popular innovative skin ideas suggestions section in the OP to ensure that the same idea suggestions are not repeated and are made visible
I have also put the skin suggestions into separate sections and in alphabetical order to help better organize the list.
People
Living
Oprah Winfrey:
created by Poptart President
Spoiler:
Historical
Black Beard:
Spoiler:
Black Spartacus:
Spoiler:
Frank Lloyd Wright:
created by ok98161
Spoiler:
Grizzly Adams:
Spoiler:
Hugh Glass:
Spoiler:
Joan of Arc:
Spoiler:
John Sassamon:
Spoiler:
Metacomet:
Spoiler:
Neanderthal:
Spoiler: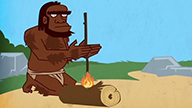 Pharoah:
created by ok98161
Spoiler:
Peanut Man:
created by ok98161
Spoiler:
Tituba:
Spoiler:
Fiction
Alien:
created by ok98161
Spoiler:
Beast:
Spoiler:
Belle:
Spoiler:
Blade:
Spoiler:
Bloody Mary/Vampire Queen:
Spoiler:
Refer to nightspirits Vampire in the Role Specific section
Crazy Cat Lady:
Spoiler: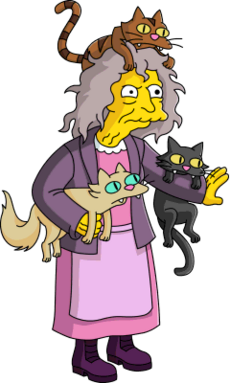 Django:
Spoiler:
Genie:
Spoiler:
Golem:
Spoiler: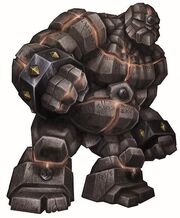 Haunted Majora's Mask:
Spoiler:
James Bond:
Spoiler:
Last Action Hero:
Spoiler:
Link:
created by ok98161
Spoiler:
Lizard(Marvel):
Spoiler: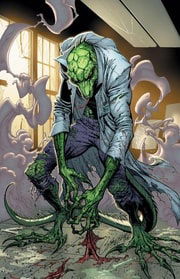 Mad Max: *Female Version*
Spoiler:
Nancy Drew:
Spoiler:
Nurse Joy(Pokemon Orange Edition):
Spoiler:
Pyramid Head:
Spoiler:
Rambo:
Spoiler:
Robin:
Spoiler:
Stereotypical Nerd:
Spoiler:
Zombie:
Spoiler: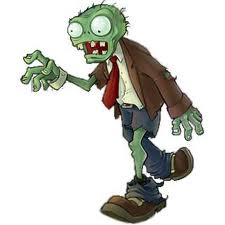 Abstract
Aboriginal Female Warrior:
Spoiler:
African Tribe Chief:
Spoiler:
Bandit:
Spoiler:
Bayle:
created by Poptart President
Spoiler:
Bedouin:
Spoiler:
Cowboy:
Spoiler:
Executioner:
Spoiler:
Farmer:
Spoiler: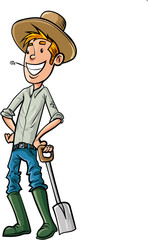 Feral Child:
Spoiler:
Geisha:
Spoiler:
Refer to nightspirit's escort/consort in the Role Specific Section. It is geisha themed.
Gypsy:
Spoiler:
https://www.blankmediagames.com/phpbb/viewtopic.php?f=14&t=40373&p=1286528&hilit=skin#p1286528
Harlot:
Spoiler:
Refer to hadaalias escort/consort in the Role Specific Section
Harlequin:
Spoiler:
Refer to nightspirit's female jester in the Role Specific Section
Interviewer:
created by Poptart President
Spoiler:
Reporter:
created by Poptart President
Spoiler:
Judge:
Spoiler: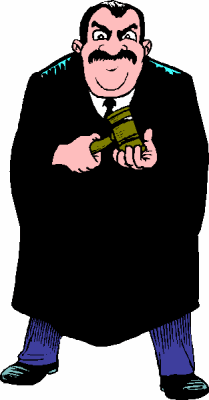 Lumberjack:
Spoiler:
Male Escort:
Spoiler:
Muscular Bodybuilder:
Spoiler:
Ominous Floating Character:
created by shelboo
Spoiler:
Plague Doctor:
Spoiler:
Shaman:
Spoiler:
Skater:
Spoiler:
Town Drunk:
Spoiler:
Yakuza:
Spoiler:
Refer to nightspirit's mafioso in the Role Specific section
Role Specific (Skin Designs Only)
hadaalia's Escort/Consort:
Spoiler:
https://www.blankmediagames.com/phpbb/viewtopic.php?f=14&t=6841&p=137539&hilit=skin#p137539
mmss5joker's Blackmailer:
Spoiler:
https://www.blankmediagames.com/phpbb/viewtopic.php?f=14&t=36703&hilit=skin
nightspirit's Medium:
Spoiler:
https://www.blankmediagames.com/phpbb/viewtopic.php?f=14&t=35052&p=1295354&hilit=skin#p1295354
nightspirit's Escort/Consort(Geisha Themed):
Spoiler:
https://www.blankmediagames.com/phpbb/viewtopic.php?f=14&t=9937&hilit=skin
nightspirits Jester(Female):
Spoiler:
https://www.blankmediagames.com/phpbb/viewtopic.php?f=14&t=24831&hilit=skin
nightspirits Yakuza(Mafioso):
Spoiler:
https://www.blankmediagames.com/phpbb/viewtopic.php?f=14&t=22221&hilit=skin
nightspirits Retributionist:
Spoiler:
https://www.blankmediagames.com/phpbb/viewtopic.php?f=14&t=14399&hilit=skin
nightspirits Vampire Slayer:
Spoiler:
http://www.blankmediagames.com/phpbb/viewtopic.php?f=14&t=35054
nightspirits Vampire:
Spoiler:
http://www.blankmediagames.com/phpbb/viewtopic.php?f=14&t=35053
Pufelete's Role Skin Designs:
Spoiler:
https://www.blankmediagames.com/phpbb/viewtopic.php?f=14&t=42959&p=1386646&hilit=skin#p1386646
Poptart's Framer:
Spoiler:
Poptart's Shirtless Lyncanthrope:
Spoiler:
Poptart's Transporter:
Spoiler:
TheProjectSYD's Transporter:
Spoiler:
https://www.blankmediagames.com/phpbb/viewtopic.php?f=14&t=22116&p=617634&hilit=skin#p617634
NasubiNori's Serial Killer(Female):
Spoiler:
NasubiNori's Survivor:
Spoiler:
ShadowsGather's Mayor:
Spoiler:
Character Skin Packs
Peanut Man:
Spoiler:
- Peanut(Pet):
- Peanut Butter Jar(House):
- Peanut Pool: Smothered to death in peanut butter
- Peanut Lobby Icon
African Tribe Chief:
- Pet Lion(Pet):
Spoiler:
Bedouin:
- Pet Cobra (Pet):
Spoiler:
Grizzly Adams:
- Grizzly Bear(Pet):
Spoiler:
Farmer:
- Horse(Pet):
Spoiler:
Frank Lloyd Wright:
Spoiler:
-Design Table(Pet):
-Falling Water(House):
-Blueprints(Lobby Icon):